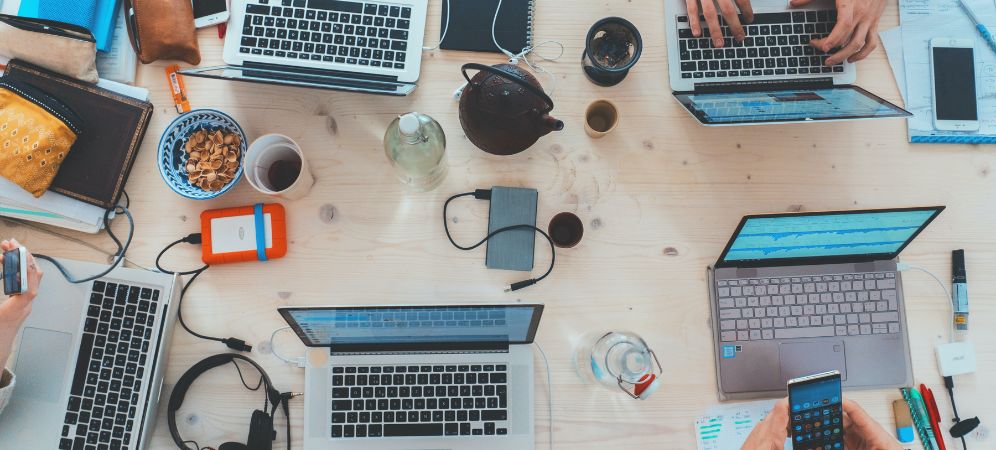 Complete Guide to Nearshore Software Development Company
Outsourcing tasks is the 'new normal in the IT sector, with most businesses finding it unnecessary to hire in-house teams for project collaborations. Modern businesses are hiring outsourced development teams, leaving executives ample space to focus on other business priorities. One may, however, argue that outsourcing development teams may give rise to an array of problems, such as culture and language barriers, time zone differences and poor management issues. There is a saying that a coin has two sides; the same goes for outsourcing. Keeping this saying in mind, let us take you through some of the pros and cons of a nearshore software development company.
2020 has seen a staggering increase in remote workers, with independent sources reporting a 159% growth across the United States. This sudden acceleration has been due to the global pandemic, which forced professionals to work remotely. Some recent surveys have found that working remotely has become the 'new normal, and professionals are opting for this more than before.
The idea of remote working has given rise to offshore development services, and hiring people from the other side of the world is the new normal.
What is Nearshore Outsourcing
In simple words, nearshore outsourcing means delegating software development and other associated tasks to companies close to your business location. Usually, businesses keep in mind the time difference between the two establishments whilst hiring an outsourcing team to avoid massive time differences and communication barriers. For example, if you are a business based in Britain, you would consider hiring your team members from Central Europe instead of Canada!
Primarily outsourcing models in the IT industry are of two types: onshore and offshore. Onshore outsourcing is hiring a software development company in a different business location than yours but in the same country. While offshore outsourcing is hiring experienced staff in a different country altogether. In case you are still wondering how and why you will benefit from outsourcing, we encourage you to read further.
Should You Consider Nearshore Software Development Company
Statistics have shown that outsourcing is beneficial for businesses and the popularity of this type of cooperation is increasing in businesses. Collaborations like these can grow more than $92 billion in the near future.
Let's have a look at some of the benefits of hiring offshore software developers:
Offshore software development services are a foolproof strategy if your business is on a tight budget and you are looking for qualified experts to work on a specific project. Instead of hiring your in-house team, who would charge you the exact rates per your location, you can avail the same talent at reasonable rates offshore. Well, this is a win-win situation for both the developers and businesses.
Teamwork plays an important part when it comes to collaborating on large-scale tasks. However, you may not have the required professionals in your team to successfully deliver the project. A nearshore software development company is your best bet in such situations since they may have the expertise you are looking for.
With the development of technology, the world is becoming more connected. Hence, the physical presence of teams is no longer a prerequisite for collaboration. European entrepreneurs can choose to hire a nearshore development company to collaborate on tasks, thereby leading to the exchange of talent pool and knowledge.
Nearshore development companies are ideal for businesses that want to save on budget while attracting the best talent. Since the companies are in closer time difference and geographical proximity, it is no longer an issue to collaborate effectively.
We already mentioned to you the small instance of a coin having two sides and how this resonates in the IT industry. Let us now introduce you to challenges you should consider before hiring an offshore company.
Nearshore software development companies can sometimes be pricier than hiring an outsourcing development company. If you want to work on a tight budget, consider offshore outsourcing instead.
Productivity is reduced by offshore outsourcing since the managers have to periodically keep a tab on the offshore teams. Instead, an in-house team could be more productive since managers could collaborate with developers in real time.
Choosing The Right Nearshore Provider For Your Business
Now that we have explained nearshore outsourcing, you must be convinced that this is ideal for your business. But before you take some steps to integrate, why not research yourself. Let's show you how and what,
The first step towards choosing the right nearshore provider for your business is shortlisting which countries you are interested in and checking the software development of the best companies in the region. Once you have a list of the companies you want to associate yourself with, start considering their experience, expertise, reviews, technology, security, pricing, methodology and communication methodologies. The best way to find out if the company is a good fit for your business is by going through the reviews of previous clients. A substantial amount of good reviews clearly indicate that you are in the right direction.
The second important factor to consider is the proper pricing. The best professional companies will have a list of pricing for your business problems. An inflexible approach and lots of paperwork should be your red flag to avoid incompetent companies.
Case studies are the next essential criteria you should keep in mind, as this will provide you with greater transparency regarding your technical expertise and methodologies. This will give you an overview of what you can expect from the providers.
Conclusion
Over the years, India has become a vital outsourcing provider destination for most tech giants. With the development of technology, collaboration has become more accessible. Scrum calls with development teams spread across the globe have introduced a collaboration with a new and advanced talent pool. This has increased the exchange of knowledge and efficiency among software developers. From custom healthcare development to custom app development, Nearshore outsourcing has proved to be as productive as in-house teams.